Canadian origin organic grains cereals and pulses
At Cerealis inc., we manage a Canadian supply chain from grain growers to destination Ports, so we can deliver on time high-quality products to your door. We trade wheat, corn, soybeans, peas, and other commodities for our clients.
Talk with one of our grain trading specialists
Founder of Axis Agriculture inc. since 1991. He holds a bachelor's degree in Agricultural Economics from McGill University and a law certificate from Laval University. Stephane is a specialist in grain trading and logistics.
Specialized in grain trading, sales and client management, Mohamed has experience in account management, sales and logistics.
Holds a bachelor's degree in Business Management from UQAM and certificates in Marketing and PR from McGill University. Frederic's expertise are in marketing, market development and client relations.
Is a contract execution specialist. She overviews the shipping of cargo from the farm to destination. She is also helping in market development in Asia.
Get more than just competitive prices
Napoleon is a database software that we have built specifically for Cerealis. This system was made to enhanced communications between everyone involve in the supply chain, from the supplier to the client. Transparency and efficiency are in our core values, which is why we invest in technology such as Napoleon.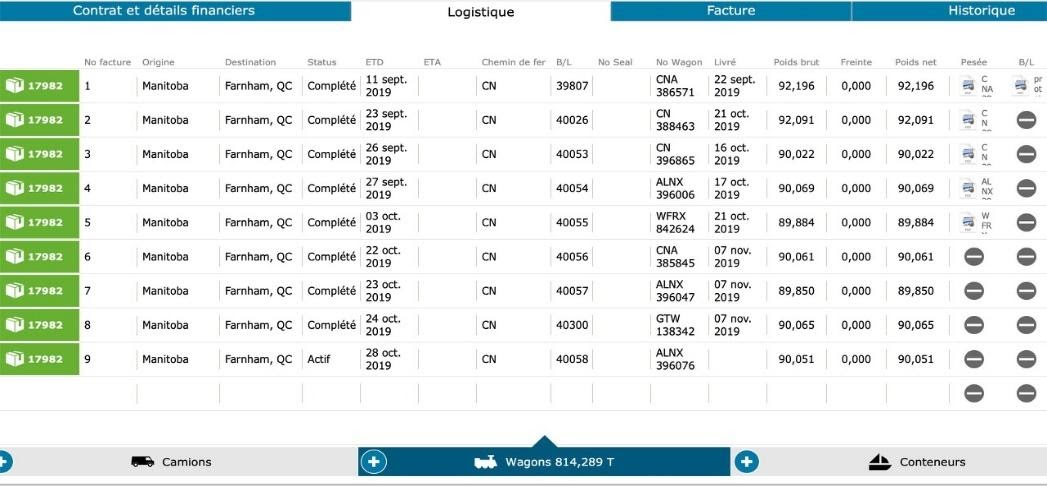 Cerealis is an expert in organic grains trading for the food and feed markets. Canadian farmers are the best because of their high-quality grain production capacity. They are at the beginning of our chain and we also have relations with high quality international suppliers if needed. Here's a partial list of the products we are trading:
Type of products: Organic, Non-GMO, Feed Grade, Food Grade, Traceability
Available packaging: Container in Bulk, Totes, Bags